Light Lifting Vent for Fluval Evo 13.5G 52L
*Does NOT include Fluval A14700 LED Lamp*
Some assembly required. For use in the Fluval Evo 13.5G(52L) aquarium. This kit includes 6 pieces. It is intended for aquariums that are overheating , have insufficient airflow, or just want to look way better. An elegant alternative to those hideous lift kits. This kit was designed to look like a natural part of the aquarium, create an exciting lighting pattern, having excellent surface finishes and more than anything finally allow sufficient air circulation for your Evo 13.5 aquarium.
Please watch the video in the listing to clarify the assembly process (Forgive the speed, had to fit into 15 seconds) while reading the description below.
Assemble as follows:
-Remove Evo LED Lamp from aquarium lid. Ensure the wire is correctly routed through its hole.
-Install thicker end walls on either end of the lid opening. *Pieces are not symmetrical* They must be on the proper side facing in the proper direction.
Ensure end wall with wire trench is on wire end of lid with trench facing out.
-Hold sidewalls together by center tongue and groove joint.
-While holding at center, drop sidewalls into their respective slots in the end walls; flat faces out.
-Side walls once installed will bow inward. Note the locking profile along the top of the inside walls.
-To install LED Lamp into the light venting kit carefully route the wire as you proceed. It is best to be careful not to twist the wire and to carefully route through the kit's wire trench. Holding your lamp above the lid, center it along the length of the kit. Insert one long side of the lamp into the side wall's locking mechanism. Then gently press the other side into the opposite side wall lock. Do not use force. It may be necessary to pull slightly on the top of the sidewall from its center to allow the lamp to drop into the lock. Use a small screwdriver if necessary.
-Lamp will lock securely into the vent kit and your installation is complete. Enjoy!
Regular price
Sale price
$25.00 USD
Unit price
per
Sale
Sold out
Share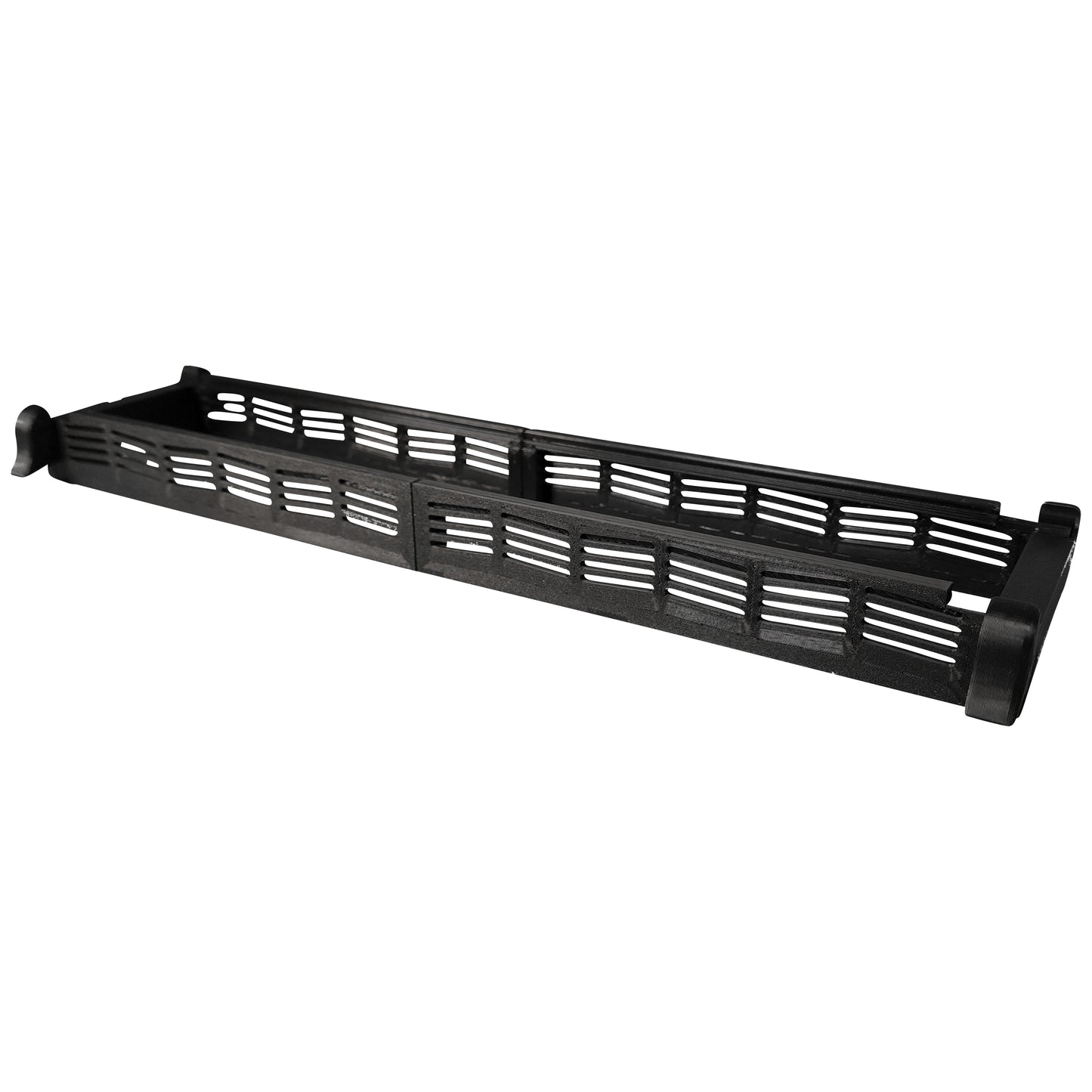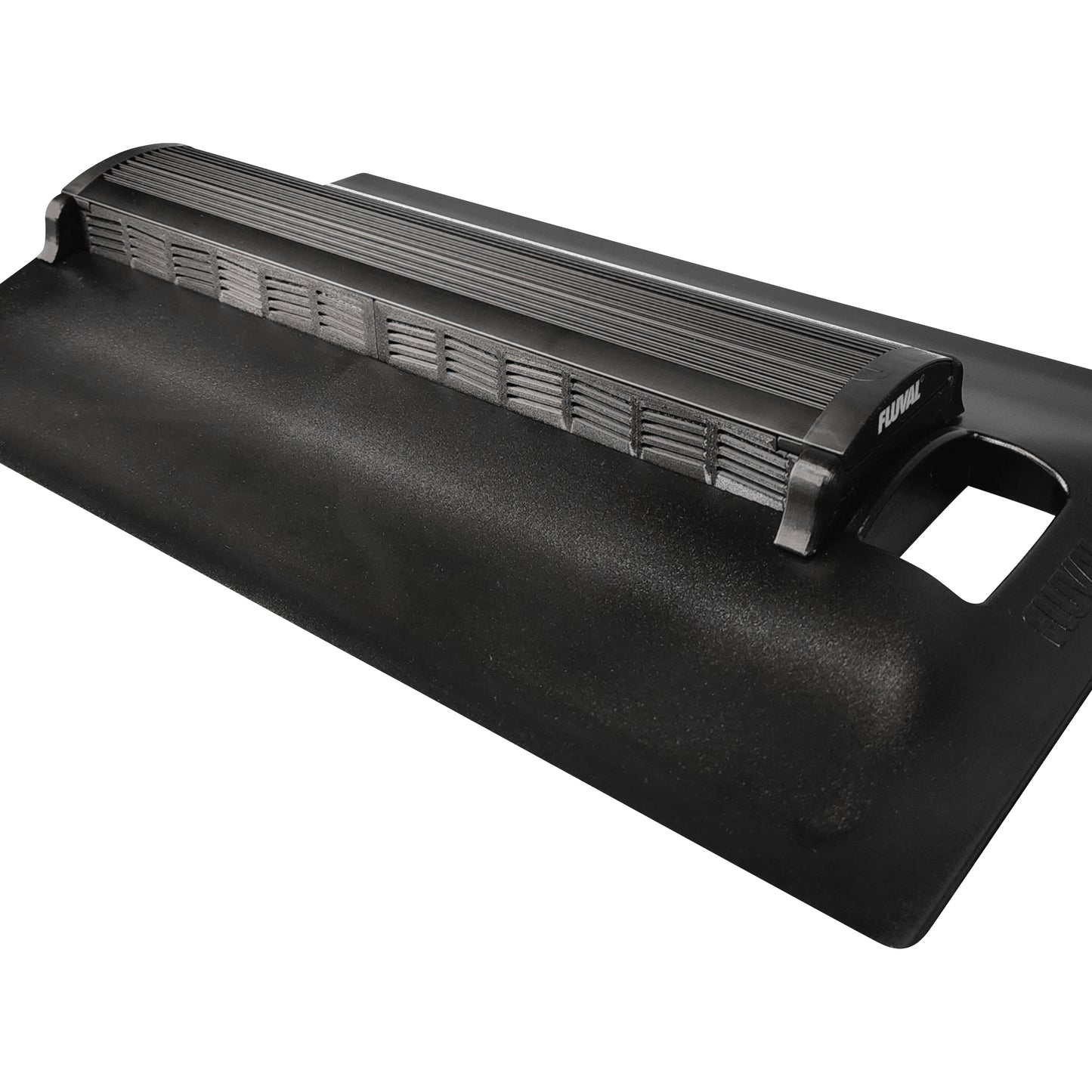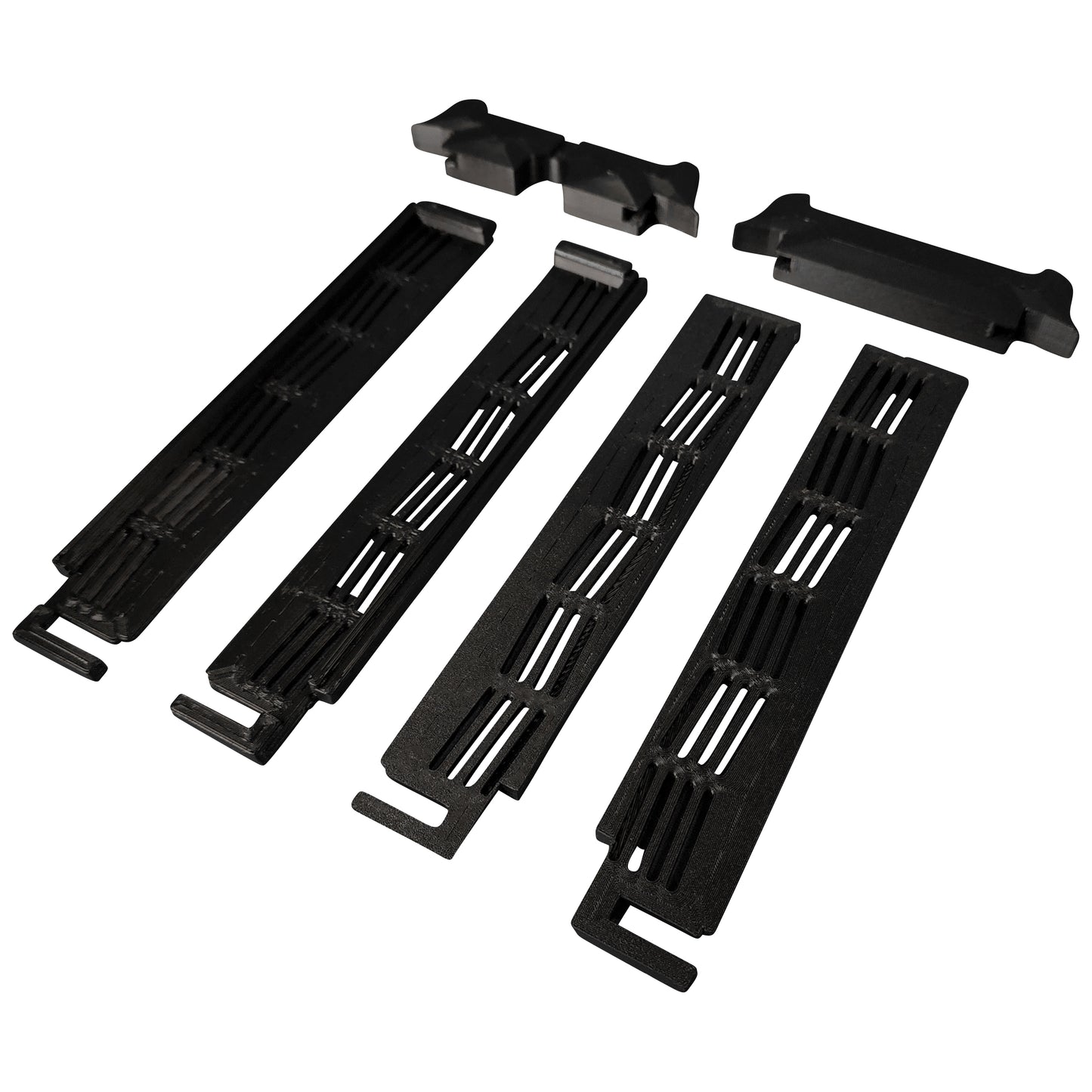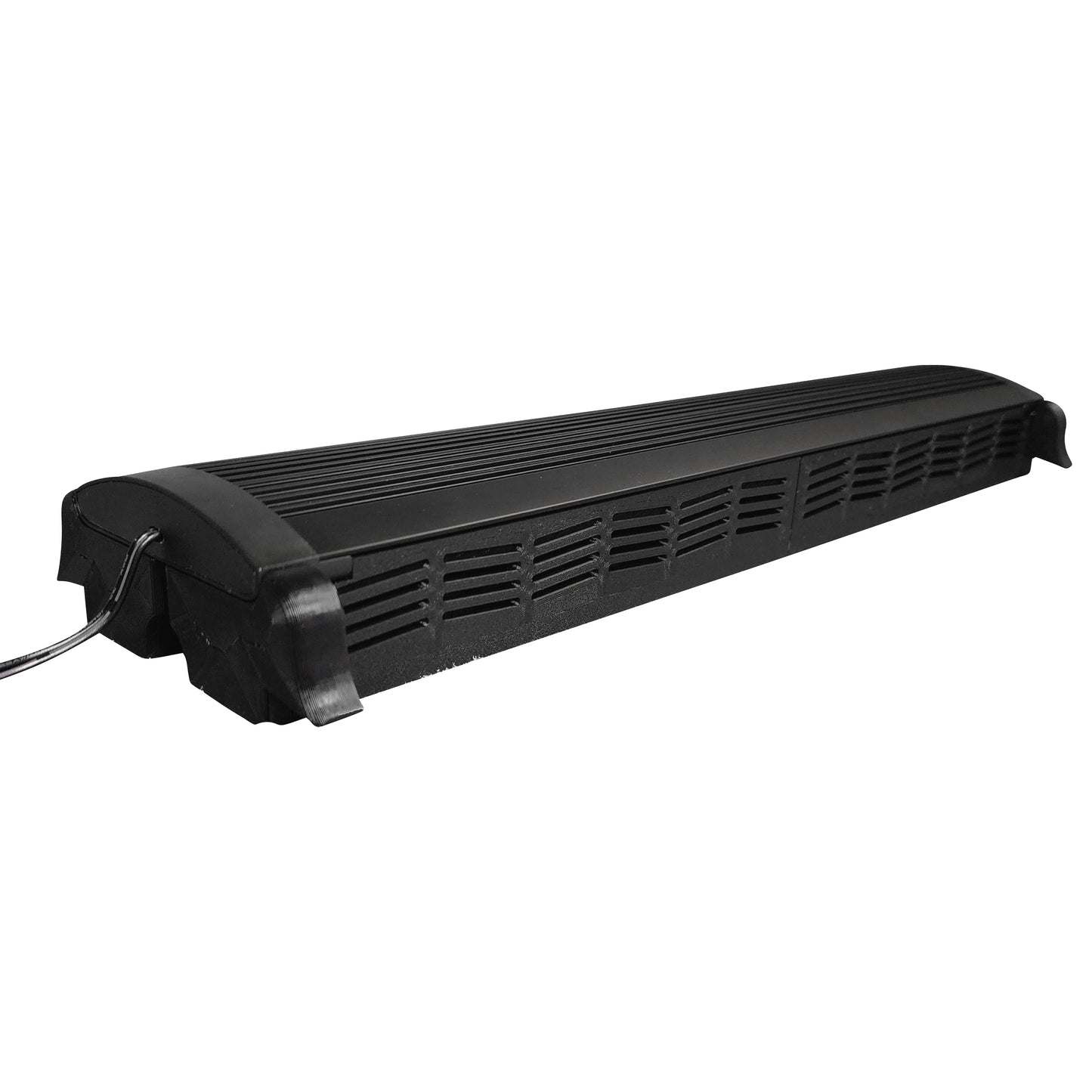 Expanded Details
*Important Note Regarding Estimated Delivery Dates*

*Important Note Regarding
Estimated Delivery Dates*

Please bear in mind when placing
your order that any estimated delivery dates displayed at checkout are likely
to be inaccurate.  At this time shopify
(our website service) does not offer us the ability to add handling times to
estimated delivery dates.

All orders will ship within 4 BUSINESS
(M-F) days from date of purchase.  Add
these four days to the estimated delivery date displayed at checkout.  Please allow an extra day or so if you are
placing a particularly large order.
Care Instructions

Each product is washed before leaving the FGC HQ.

It is necessary to wash any products before placing them in your aquarium, avoiding soaps and detergents, before installing into your tank to ensure the safety of your aquatic buddies.
Shipping Notes

-FishGuildCorp.com only ships orders within the United States.  If you live outside the US please use the Marketplaces link below to purchase from our Etsy shop.

-We do not offer local pickup under any circumstances.  Please do not request to pick up your purchases in person.

-All packages ship USPS first-class mail from the state of Florida. 

-We pride ourselves on the cleanliness of our workshop and procedures.  All submergible products are washed before leaving the workshop.  Despite this it is necessary for the safety of your aquatic friends that you always clean and sanitize any items directly prior to submerging them in your tank.
Return Policy

Click Here to navigate to our return policies page.