Fluval Flex 9 Gallon (34L) Media Basket 4-Stage Filtration System
This is the best media basket system available for the Fluval Flex 9 Gallon aquarium. Other after market filtration systems simply stack the filter layers, ignoring the alignment of the two intake slots and allowing the water flowing through your tank to bypass most of the filtration layers. This side stacked filter system diverts the water from both intakes ensuring that all of the water passes through each stage of filtration that you add.
*Does not come with filter media*
Media basket is five pieces. Bottom spacer, Top piece with filtration chamber, and three removable divider plates allowing up to 4 stages of filtration.
First drop the large bottom spacer piece into your overflow chamber, careful to drop it in the correct orientation. Next load your top piece with the removable divider plates, stock with filter media of your choice, and drop the loaded top piece into your overflow chamber making sure that the tabs from the top piece push into the grooves of the bottom spacer.
No filtration system will keep your tank cleaner!
Regular price
Sale price
$52.00 USD
Unit price
per
Sale
Sold out
Share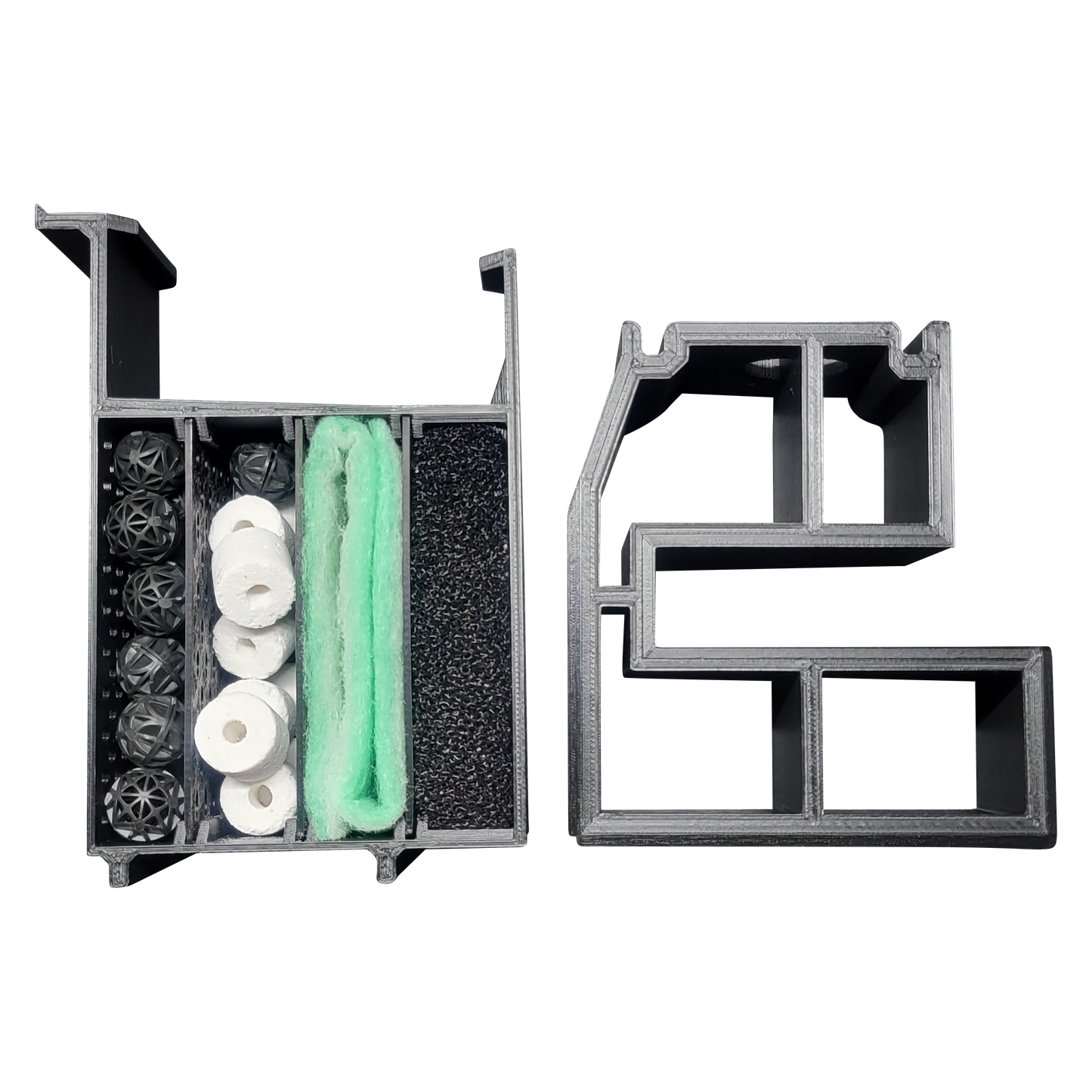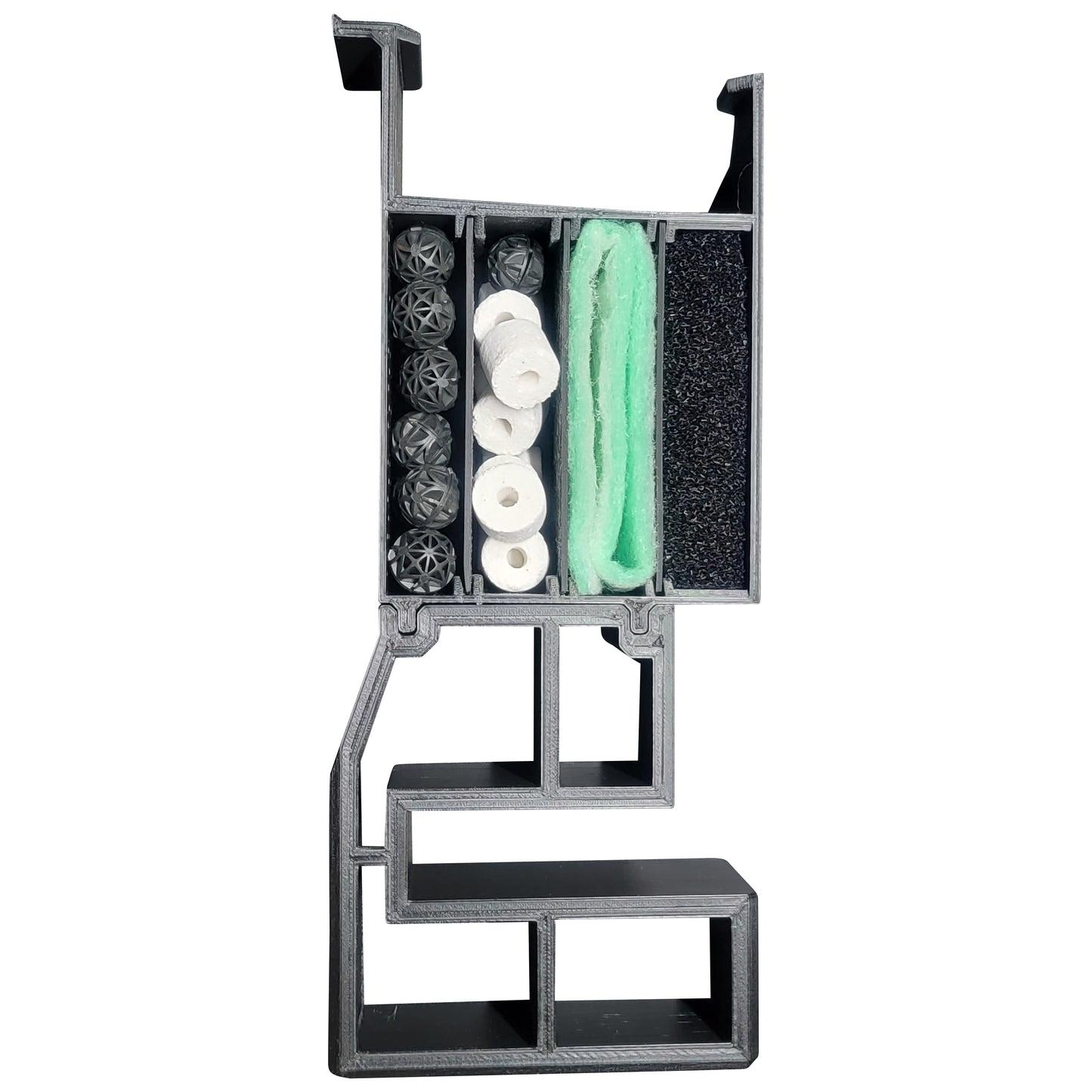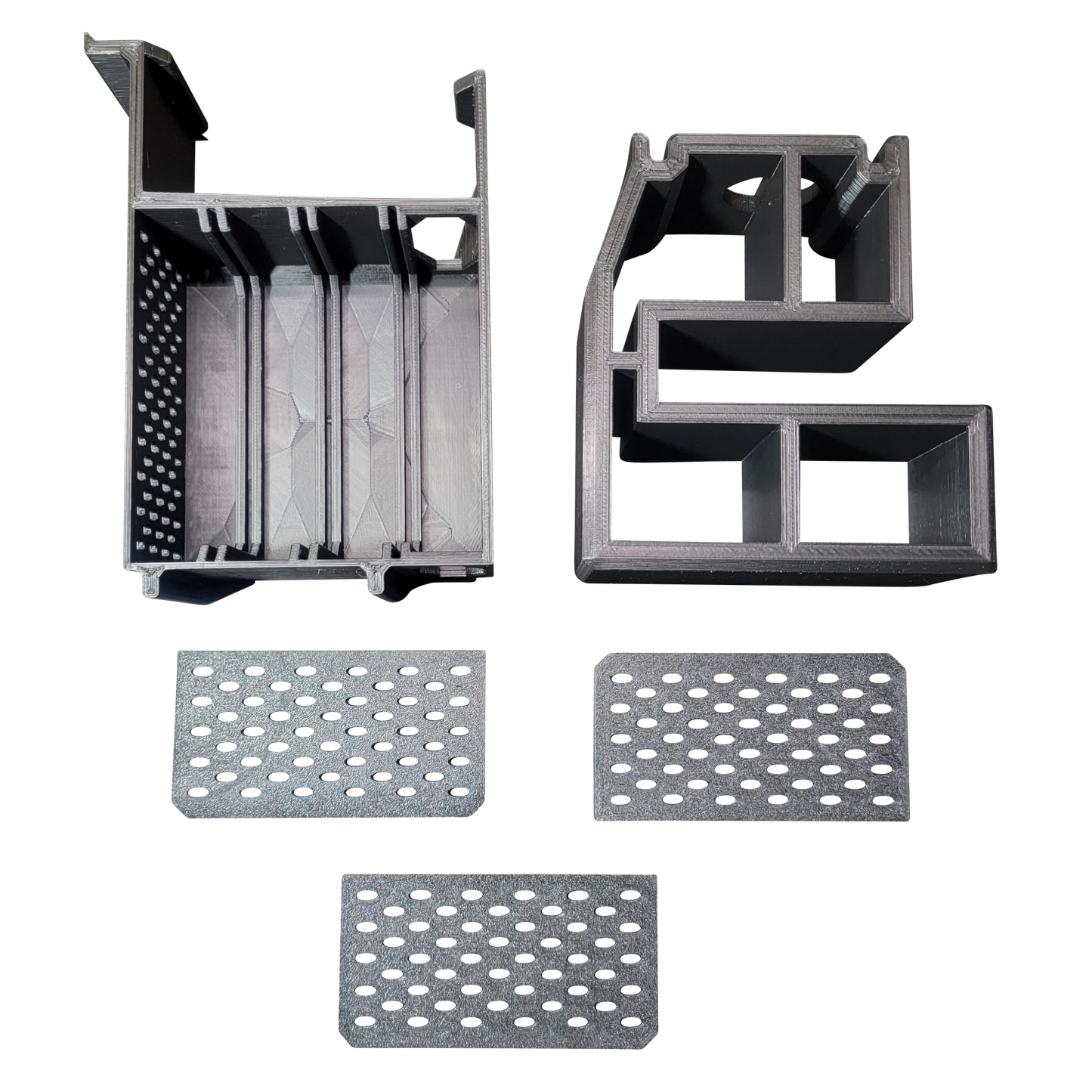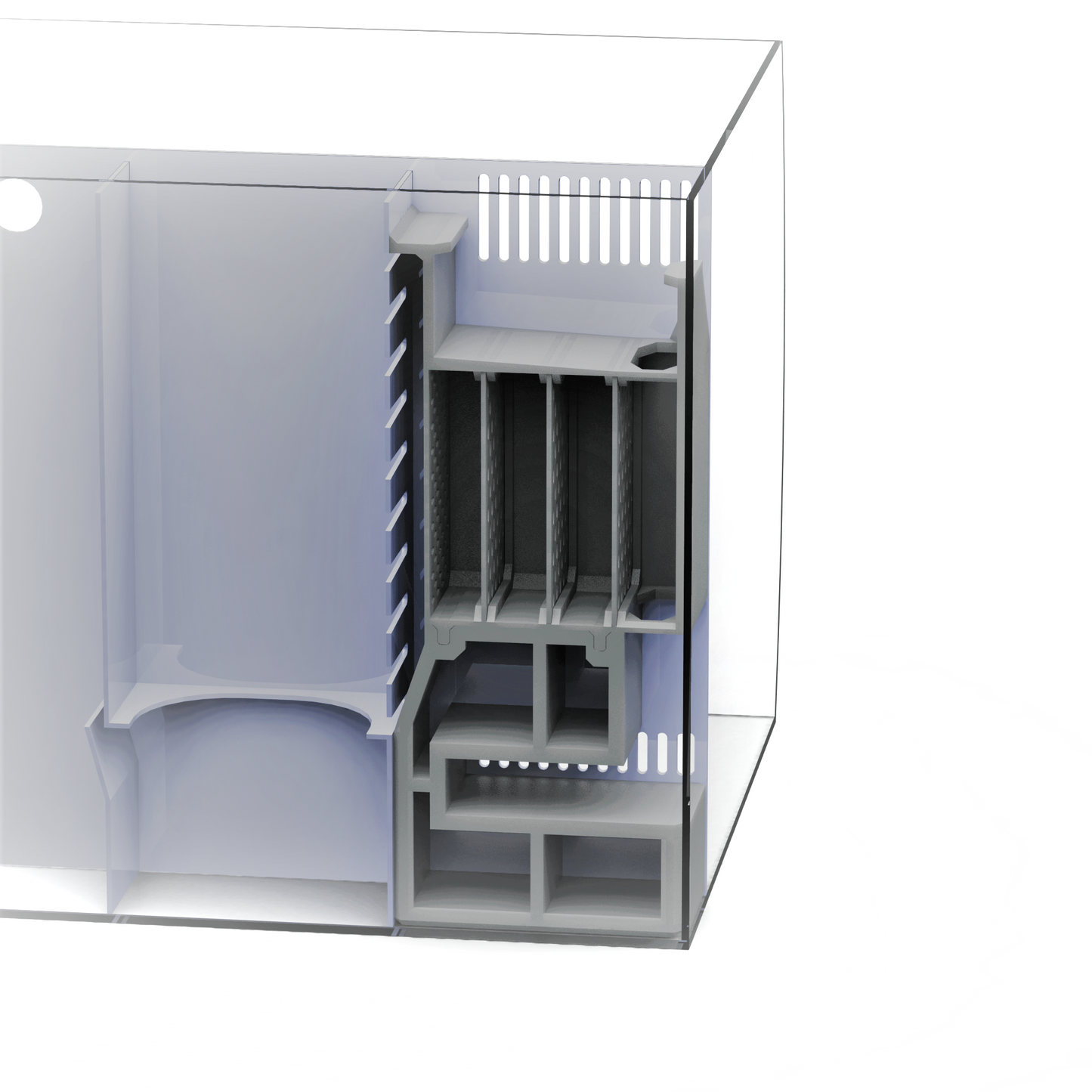 Expanded Details
*Important Note Regarding Estimated Delivery Dates*

*Important Note Regarding
Estimated Delivery Dates*

Please bear in mind when placing
your order that any estimated delivery dates displayed at checkout are likely
to be inaccurate.  At this time shopify
(our website service) does not offer us the ability to add handling times to
estimated delivery dates.

All orders will ship within 4 BUSINESS
(M-F) days from date of purchase.  Add
these four days to the estimated delivery date displayed at checkout.  Please allow an extra day or so if you are
placing a particularly large order.
Care Instructions

Each product is washed before leaving the FGC HQ.

It is necessary to wash any products before placing them in your aquarium, avoiding soaps and detergents, before installing into your tank to ensure the safety of your aquatic buddies.
Shipping Notes

-FishGuildCorp.com only ships orders within the United States.  If you live outside the US please use the Marketplaces link below to purchase from our Etsy shop.

-We do not offer local pickup under any circumstances.  Please do not request to pick up your purchases in person.

-All packages ship USPS first-class mail from the state of Florida. 

-We pride ourselves on the cleanliness of our workshop and procedures.  All submergible products are washed before leaving the workshop.  Despite this it is necessary for the safety of your aquatic friends that you always clean and sanitize any items directly prior to submerging them in your tank.
Return Policy

Click Here to navigate to our return policies page.